2 tags
Spotify playlist of all the GTA songs - prelunch...
2 tags
Listen
Department removes intern offers from website →
As seen in the Irish Times!
"Dear Sirs I have little doubt that this is an exercise, with you feeding the..."
– Atticus Finch from Dingle (a large does of sneer but not a hint of irony)
"Enda, We have hoped and prayed for this day. It is over to you now. This is the..."
– Mary from Leitrim (save us Enda Wan Kenobi, you're our only hope)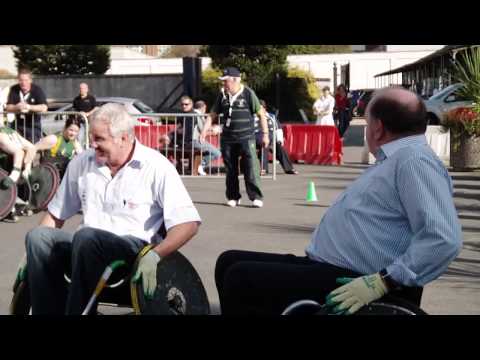 24 The Web →
Let's build some charity websites in 24 hours. Basically, we put some teams together and build websites to web standards in 24 hours for deserving charities. Inspired by Full Code Press and
Internet & Web Events in Ireland →
I've made a Google calendar of Irish web design & development events. The calendar covers conferences and meetups to do with web design, web development, SEO, social media, web content, etc. Anyone…
Mad Man →
Alliance or Horde →
These awesome Warcraft flying mount pups – Wind Rider cub and Gryphon Hatchling – arrived today. Great way to find out if small children are Alliance or Horde! And they each come with…
BLANKS – Post-Apoc Wooden Robots →
BLANKS is a series of wooden Robots and robotic exoskeletons created by Tyler Jackson. Set in the post-apocalyptic world, the robotic exoskeleton would provide protection to its users…
Pipe (Blue) →
Pipe (Blue), originally uploaded by irishstu.
Nighthawks of the Living Dead →
Nighthawks of the Living Dead, originally uploaded by Profound Whatever.
Beautiful →
Steampunk Ghostbusters →
See also Steampunk Ghostbuster via Buzzfeed
Frightened Rabbit – Confetti →
Frightened Rabbit covers The Lemonheads
AT-AT →
AT-AT day afternoon from Patrick Boivin on Vimeo. When I was a kid, there are two things I wanted badly and never got… A real dog and a Kenner AT-AT Walker. Music by
Clever IKEA Print Option →
Here's a nice feature on the IKEA website – when you make a shopping list and print it out, it gives you a few options to make it easier when you go to collect them. Very nice.
Game of Thrones →
The books are amazing – don't be snobby because they are fantasy. Hope the TV series gets taken up.
Full Code Press →
Full Code Press was an international competition where 3 teams built a website for a charity in 24 hours. The amazing Jason Santa Maria was on Team USA. FullCodePress is a web competition –…
Why the face? →
For Squares (oh the places you will go) →
Your Ghost →
Your Ghost, originally uploaded by irishstu. If I walk down this hallway, tonight, It's too quiet, So I Pad through the dark and call you on the phone Push your old…
Alice in Wonderland for iPad →
Interactive narrative was a major part of my master's course – I would have loved to develop something on one of these. Included below are some illustrations I did for an…
"Infographic" →
"Infographic", originally uploaded by Phil Gyford. Funny. Click it for bigger version.
The Mechanical Predator →
The Mechanical Predator, originally uploaded by Dluu. Awesome.
No-one has the right not to be offended →
Excellent points by Philip Pullman regarding his book The Good Man Jesus and the Scoundrel Christ
TV Show Idea #2 →
Another TV Show Idea! (Disclaimer: If you've ever been out drinking with me you're bound to have heard this one) New TV show idea – "Wheels of Justice" – set in the not-to-distant future, a big…
TV Show Idea #1 →
Just working on my new tv show – "Julie Noted". It's about a court stenographer who solves crimes that have been thrown out of court and brings her own brand of sassy, you-go-girl justice to the…
Made Up Joke #2 →
It's another made up joke! I heard Chris de Burgh broke his leg while painting his house. He was overcome by fumes, became dizzy and fell off his ladder. Apparently he was High on Emulsion.
Telling Images of China →
More cool work related stuff – there's an amazing exhibition opening in the Chester Beatty Library in Dublin Castle called Telling Images of China opening on the 12th…
Avatarised →
McDonald's, one of our clients in X Communications, has this cool thing on their site where you can make yourself into a Na'vi from the film Avatar. Here's me, handsome as ever (click to…
Pooh →
Awesome.
Everyone has Heard →
This had me and the sister in stitches over th weekend.
IMDB.com iPhone App Ideas →
I mostly use imdb.com (like most people I imagine) to see where the hell I recognize someone from on a TV show or in a movie. It would be great if imdb.com had a stripped-down version if their site…
Under The Influence: He-Man →
Amazing artwork inspired by Masters of the Universe, currently on exhibit in Los Angeles – wish it was closer!